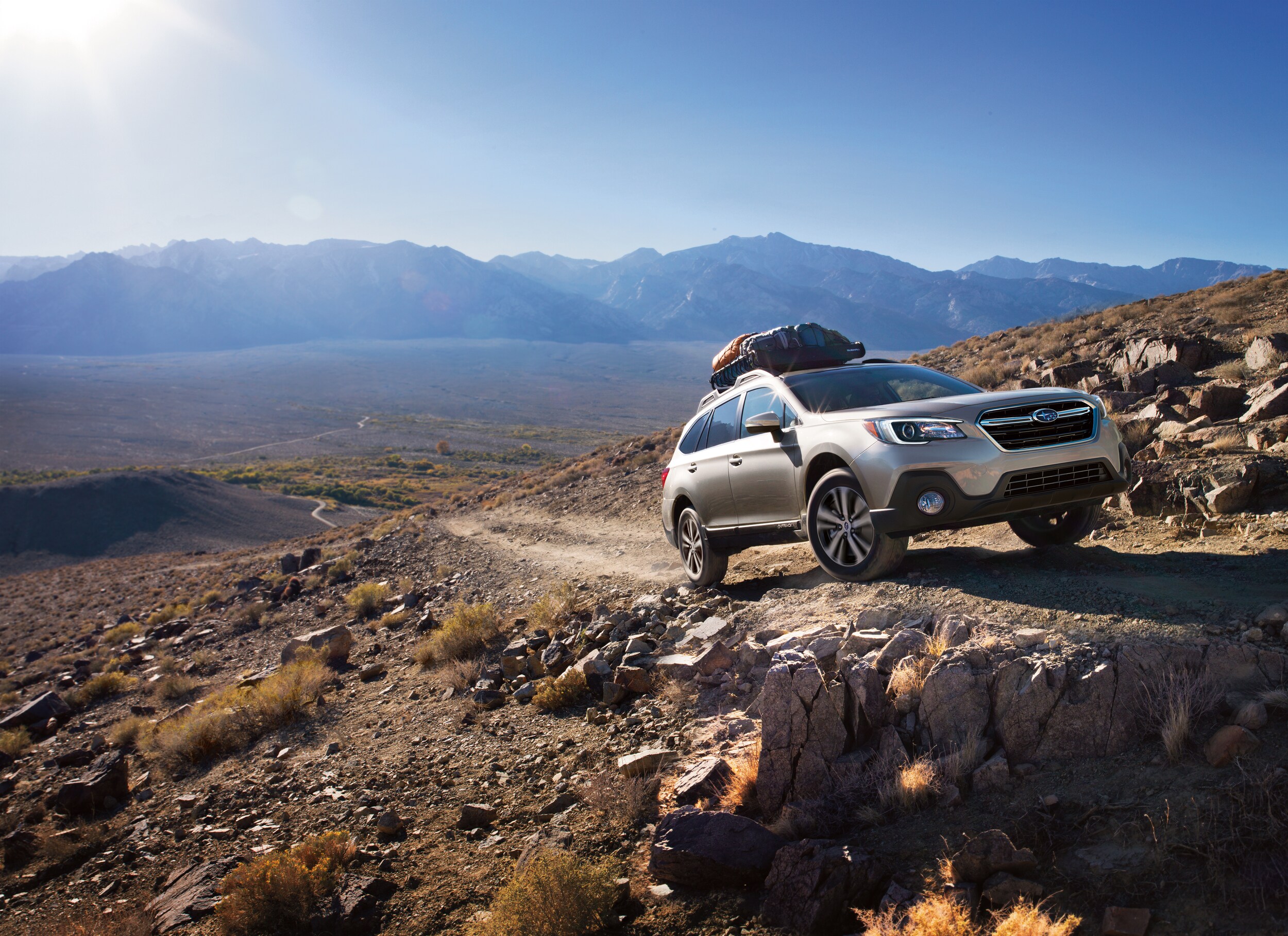 ?
Maybe a sports utility vehicle would be the best choice for your next vehicle purchase. How about going with the Subaru Outback? Subaru maintains an exceptional reputation in the vehicle market. Subaru came up with a great slogan for the Outback: "Go where love takes you." Considering its capabilities, the Outback is great for commutes, adventurous weekend trips, and more. To learn about our used Subaru Outback models continue reading.
Purchasing Used and Getting Deals near Nashua NH
Opting for a used Subaru Outback can help shoppers cut back on costs when buying an SUV. Our dealership offers used Outback models at excellent prices. Pay cash or finance one. The choice is yours.
Do you have a model you wish to trade-in? Let us know.
Here are some great aspects to know about the Subaru Outback:
Performance and Capability Benefits
The powerful engine delivers a unique driving experience in Londonderry, NH. The torque isn't the only thing that impresses either. The Outback 's fuel economy shines.
Exterior Style
The Subaru Outback presents a sleek style that adds to its reputation. The Outback is more than a functional-looking SUV. It's an elegant one.
Interior Excellence
Once inside the Subaru Outback, Chelmsford, MA drivers and passengers can't help but notice the spaciousness. Comfort means a lot when traveling, and people do expect comfort in an SUV. The Outback helps the cause thanks to its interior dimensions. The interior styling looks exceptional, too.
The cargo space will appeal to those looking to move their belongings, take trips, or work. Add an exterior roof rack for even more cargo assistance.
Tech Features Draw Attention
Newer used models boast technology features that help drivers stay informed or enjoy music and entertainment while driving. Communication programs also lend support while driving in Lowell, MA.
Look over the specific model's technology-based safety features. Drivers should appreciate anything that adds to a safe driving experience.
A Test Drive Today
You don't need to go far to test drive the Subaru Outback. Take the journey at our location in Hudson. Call our dealership's sales department to set up an appointment.