2021 Subaru Crosstrek Trims & Packages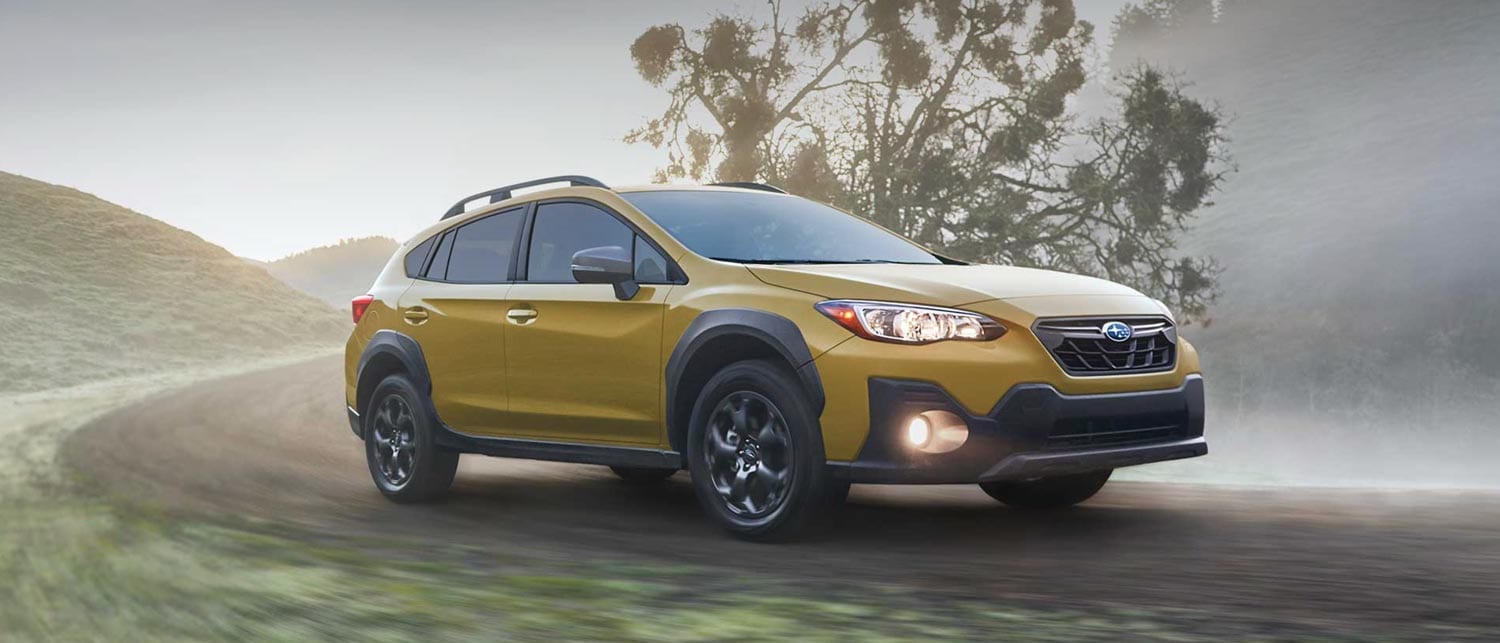 If you're trying to figure out what a vehicle offers, one of the first things you need to do is decide what trim level you want to go with. That's because you don't get access to many features until you go to the higher trim levels, so if you are trying to save a few bucks you might miss out on what you really want.
However, if you're not interested in the features that the higher trim levels offer, you might as well save your money and go with the lower-end option!
It's an important decision, and that's why we wanted to help you out by giving you a thorough rundown on a lot of the notable differences at each trim level. Not only that, but we'll give you a rundown on some optional packages you can purchase for your vehicle and what trim level they're available at!
Trim Levels
Like with any vehicle there are quite a few different trim packages to choose from with the Subaru Crosstrek. More specifically, the 2021 Crosstrek has five different trim levels you can pick from, all with different features that you get.
Crosstrek
The Subaru Crosstrek is the base model option, but that doesn't mean it doesn't come with tons of features that you'll love. Not only do you get comfort features like power side mirrors and a front seat USB port, but you also get safety features like brake assist, a brake override system, and a rearview camera.
So sure it's the base model package, but you'll still have tons of features to love when you get behind the wheel.
Crosstrek Premium
The Crosstrek Premium is one step up from the base model Crosstrek, and it comes with tons of additional features that you can enjoy. First, it comes with the Starlink Safety and Security system that automatically notifies first responders if you get into an accident and it helps you recover your vehicle if somebody steals it.
Furthermore, the sound system goes from four speakers to six, you get an illuminated and lockable glove box, the sun visors have vanity mirrors, the front headlights feature an auto on/off feature, and there are now two USB ports in the front instead of one.
Crosstrek Sport
If you're looking for even more flair and technological features, the Crosstrek Sport has you covered. Not only does it have everything that the Crosstrek Premium offers, but it also upgrades the engine from a 2.0L inline-four to a 2.5L inline-four.
In addition to the larger engine you also get all Subaru's EyeSight Driver Assist Technologies standard and a standard automatic transmission. Another great feature is that there are two additional USB charging ports in the rear of the vehicle, and you can upgrade to get a blind spot monitoring system.
Crosstrek Limited
If you need a little more luxury in your life, then the Crosstrek Limited is a great choice. Of course it has everything the Crosstrek Sport has, but it's also the first option to have leather-trimmed upholstery, and it has 18-inch wheels.
In the Limited the rear seat now has a folding armrest in the middle with cupholders, and a larger 8-inch Starlink Multimedia system now comes standard. You also can upgrade to get the Harman Kardon Premium audio system, and this is the first trim package where that's an option.
Crosstrek Hybrid
A lot of the time when a vehicle manufacturer offers a new engine they limit the features they up the price and limit the features that it comes with. That's not the case with the Crosstrek Hybrid.
It comes with all the comfort features that the Limited trim package comes with, but it also has a super fuel-efficient and environmentally friendly Hybrid engine. In a world of rising fuel prices, that's no small deal!
Subaru Crosstrek Optional Packages
While it's fun to look at all the standard features that come with the Crosstrek, and there are a lot of them, sometimes you want a little bit more. That's perfectly fine, and it's why Subaru offers a wide array of packages for a lot of the trim levels for the Crosstrek.
We'll highlight what they offer and at what trim level you can get each package for you here.
The Automatic Transmission
Technically this isn't a "package" and it's just an option, but it's so important that we felt like it was worth mentioning here. The Crosstrek, Crosstrek Premium, and Crosstrek Sport trim levels all come standard with a manual transmission.
But while that's the standard option, if you do want an automatic transmission, they do allow you to upgrade to one. The Crosstrek Limited comes standard with an automatic transmission and there is no option for a manual.
Crosstrek Sport Package
If you're going with the Crosstrek Sport there is one package option available for you and it combines the three following things:
Power tilt/sliding moonroof
Blind Spot Detection/Rear Cross-Traffic Alert
Starlink 8.0-inch Multimedia Plus
Crosstrek Limited Packages
If you go with the Crosstrek Limited trim, Subaru offers two package options. The first is simply an optional power tilt/sliding moonroof.
The second package option includes the same moonroof, but you also get an upgraded 8.0-inch Starlink Multimedia Navigation system, and you get the upgraded Harman Kardon Premium audio system.
Crosstrek Hybrid Package
If you're going with the Crosstrek Hybrid there is one package option that you can pick. It includes the following features:
Power tilt/sliding moonroof
Harman Kardon premium audio system
Heated steering wheel
Final Thoughts
The last thing you want is to expect something on your vehicle and not get it. There's a lot of information out there and if you're still a little unsure about something feel free to reach out to the friendly experts at Granite Subaru and they'll be happy to point you in the right direction.
Not only that, but if you're ready to take the next step and test drive or order a Subaru Crosstrek, they'll walk you through everything you need to know to do that too!