Why Buy Certified Pre-Owned Subaru?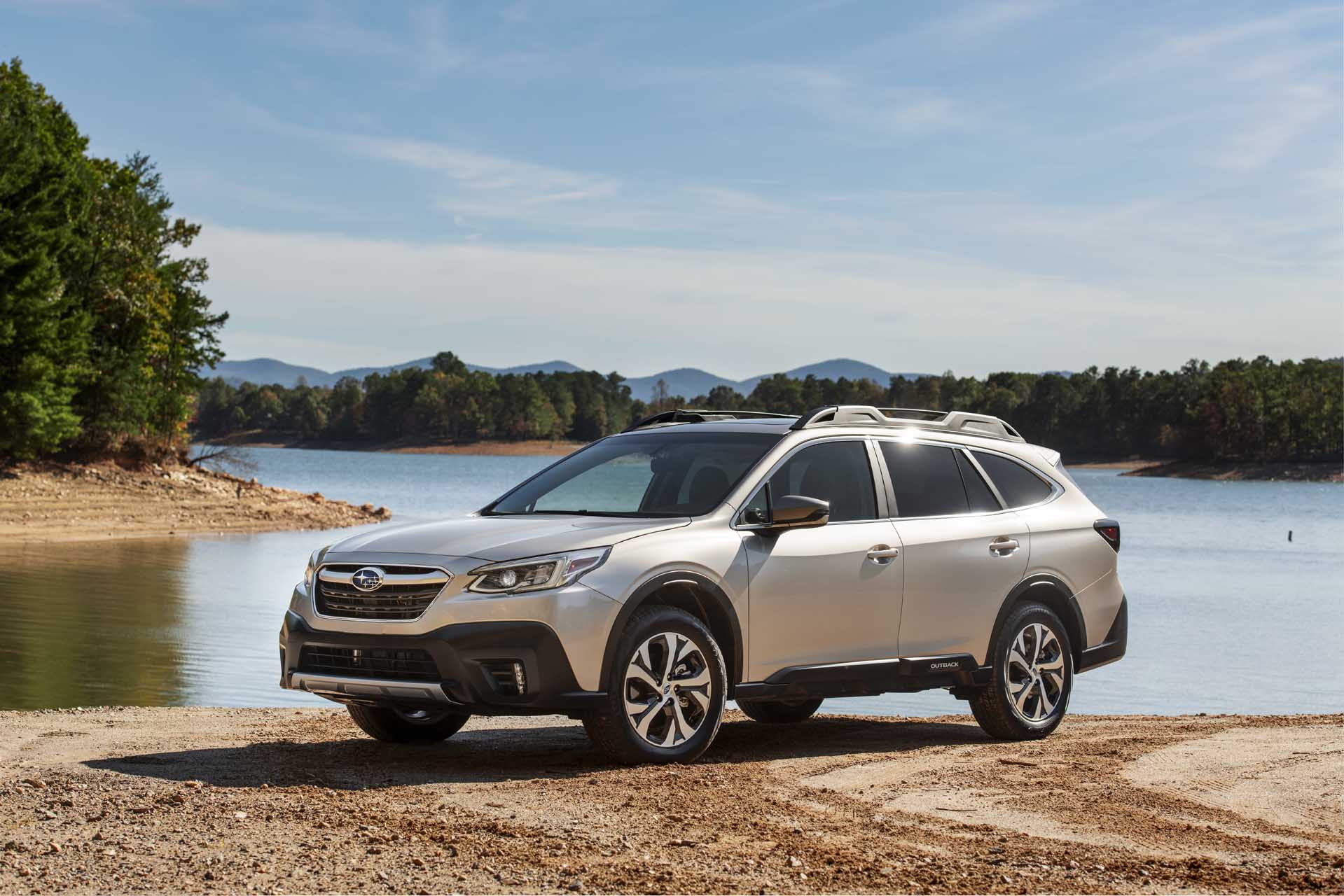 Are you thinking about upgrading your vehicle? When thinking about purchasing a vehicle, you have the option of buying new, used, or certified pre-owned. The one you choose depends on your particular needs and priorities, but certified pre-owned vehicles can be a great option for many people.
Below, you can learn more about what certified pre-owned vehicles are, what Subaru offers you specifically for certified vehicles, and the advantages of choosing this option. This can help you figure out what is going to be best for you and your life with your next vehicle purchase. If you have any questions, you can reach out to us at Granite Subaru.
What is Certified Pre-Owned?
A certified pre-owned vehicle is a used vehicle that is in very good condition. The certified part of this means that the vehicle has been through an extensive inspection to make sure it is in great condition. Certified pre-owned vehicles also are newer model years with fewer miles on them to be sure that they are of high quality. To get this 'certified' distinction, a vehicle has to be in top shape. Many people like to buy certified pre-owned vehicles because it gives them peace of mind that they are buying a vehicle that is in great condition, even if it is not brand new.
Along with the vehicle being in great condition, buying a vehicle that has been marked 'certified pre-owned' gives you some additional benefits. The exact benefits that are offered with this depend upon the brand. We will talk through the specific benefits offered to you by Subaru below.
Subaru Certified Pre-Owned Benefits
To qualify as a certified pre-owned vehicle, a Subaru has to pass a 152-point inspection, so one major benefit of buying certified pre-owned is that the vehicle has passed that inspection, but Subaru offers additional benefits to give you extra features and peace of mind. For example, you get a warranty on your certified vehicle, and you have additional warranty coverage available to ensure that your vehicle will work and last for you. You also get some additional benefits and perks when you purchase this specific type of vehicle. Check out all the benefits of buying a certified pre-owned Subaru right here:
Factory-backed 7-year/100,000-mile powertrain coverage, $0 deductible
Additional coverage available
152-Point inspection
24/7 Roadside Assistance
$500 Owner Loyalty Coupon
CARFAX® Vehicle History Report
SiriusXM® 3-Month Trial Subscription
One-year Trial Subscription to STARLINK™ Safety Plus Package with Automatic Collision Notification
These benefits offer you some great reasons to choose a certified pre-owned vehicle. Check out more of these advantages in greater detail below.
Advantages to Choosing Certified Pre-Owned
Now that you know what certified pre-owned is, you might wonder if this is a good choice for you. Ultimately, there are different reasons to buy a new vehicle versus a used or certified pre-owned vehicle, but we are going to share some advantages to buying certified pre-owned below.
High-Quality Vehicle - When you buy certified pre-owned, you are buying a newer used vehicle. You are buying something that is only a few years old, and you are buying something that you know is in good shape. You know this vehicle is in good shape because it has to pass a 152-point inspection to be qualified as a certified pre-owned vehicle. Some people don't like to buy used vehicles because they are worried about the quality of the vehicle, and if it will continue to operate well for them. With certified pre-owned, you know you are getting a high-quality vehicle, so it can give you some peace of mind. 
More Affordable Than New - Buying a new vehicle is a large expense. It can be nice to buy a new vehicle because you know it hasn't been driven by anyone else and you know the quality is high, but buying new can also be a large investment. New vehicles also depreciate very quickly. In just a year, a new vehicle will lose a lot of value, so buying a certified vehicle will not only be more affordable than new, but it will also be a vehicle that holds its value better than a brand new vehicle does. 
More Peace of Mind Than Buying Used - As mentioned above, many people like to buy new vehicles because they are assured of the high quality. Above, we discussed how buying certified pre-owned is ensuring you have a high-quality used vehicle. This offers you more peace of mind than buying just any old used vehicle. There is also additional peace of mind that comes with certified vehicles because Subaru gives you a factory-backed 7-year/100,000-mile powertrain warranty coverage when you buy certified. This is warranty coverage you will not generally get when you purchase a used vehicle. You can also find additional peace of mind with some of the other benefits that this program offers like the 24/7 roadside assistance that Subaru throws in with this plan. You also get a CARFAX vehicle history report to know exactly what is going on in the past with the vehicle you are purchasing. 
Extra Benefits - As discussed above, buying certified pre-owned offers you some advantages like extra warranties, and more. With Subaru, you get extra benefits like a 24/7 roadside assistance plan, a $500 owner loyalty coupon, a three-month trial with SiriusXM radio, and more. These extra benefits can be something that are nice to have and add to the experience of buying a vehicle. It is always nice to have those extra perks!
Those are just a few advantages of buying a certified pre-owned vehicle, but if you have any more questions about this or buying a vehicle in general, you can reach out to us at Granite Subaru. We are happy to answer any questions you may have.
Why Choose Granite Subaru
As you can see, buying certified pre-owned can be a great option for many reasons. When you are making that purchase, you want to choose a dealership that will be there for you. Why choose Granite Subaru? Check out some of the reasons why we are a great place to make your next vehicle purchase below.
Expert Staff - One reason to choose Granite Subaru for your next vehicle purchase is that we have an expert staff. We have a staff that knows all about the vehicles we offer you. They can tell you about the features and capabilities of the vehicle to make sure you are getting exactly what you need. Our staff can answer your questions and help guide you on your vehicle purchase journey. We also have an expert service staff. Our service staff is trained on the latest techniques to fix and maintain vehicles. Whether you need an oil change or a larger repair, our expert service staff can get the job done well and efficiently to get you back on the road as soon as possible. 
Great Vehicles - At Granite Subaru, we also have a great selection of vehicles for you. Subaru vehicles are great for many reasons. These vehicles offer you plenty of great capability for taking on your next adventure, and they also have some great technology and safety features. Subaru vehicles are also very reliable. You can trust that Subaru vehicles will work and last for you. Whether you are looking for a new vehicle, a used vehicle, or a certified pre-owned vehicle, we have options for you. We also have great SUV options and sedan options. We can help you find the vehicle that fits perfectly with your lifestyle because we have a great selection of vehicles, and these vehicles can be found at great prices for you. 
We Work for You - Ultimately, the biggest reason to choose Granite Subaru is that we care about you. We want to work for you and find you the vehicle you need for your life. We are ready to help you find the vehicle to take on your life adventures in. We care about what is important to you, so we will help you find something with the features you need for your lifestyle. We also have a service department that is ready to work for you and get you back on the road if you have any maintenance that your vehicle needs.
Granite Subaru is your New Hampshire Subaru dealer. We have some great Subaru vehicles for sale near you, including new, used, and certified pre-owned. Whether you want to get your hands on the Subaru Outback, Subaru Forester, or even the Subaru Crosstrek, we have some great vehicles for you at great prices. We also have an expert staff that is ready to help you with whatever you need. Reach out to us today or stop by and see us to get started on your vehicle upgrade today!