2022 Consumer Reports Awards

Buying a vehicle is a large purchase. Not only is it a large investment of money, but it is something most people use every day, and it is something we rely on to live our lives. Choosing the right vehicle and the right brand to buy a vehicle is essential. 
Subaru is a great brand and a great option for your next vehicle upgrade because this brand produces quality vehicles at affordable prices. But, you don't have to just take our word for it-Consumer Reports just listed Subaru as the best brand in four areas. Consumer Reports is a nonprofit organization that provides unbiased reviews and ratings of all kinds of products; they do research, studies, and surveys to provide people with an unbiased take on the products they should buy. 
Below, you can learn more about why Consumer Reports rated Subaru highly as an overall brand, and you can see how some of Subaru's most popular vehicles were rated. Check it out, and reach out to us at Granite Subaru with any questions. 
Subaru Rated #1 Brand
Subaru has been rated the number one brand in four different areas by Consumer Reports. These four areas include: best overall car brand, best overall mainstream car brand, best road test score for mainstream car brand, and best road test score overall. Consumer Reports scores Subaru at an 81 score overall, and the closest competitor is Mazda with 78. 
Consumer Reports was impressed by Subaru's overall performance and safety, as well as the design, passenger space, and cargo space. Subaru vehicles are also very reliable and are still out on the road years later; these vehicles are dependable day in and day out. Learn more about some of the most popular Subaru vehicle options and how they were rated by Consumer Reports below.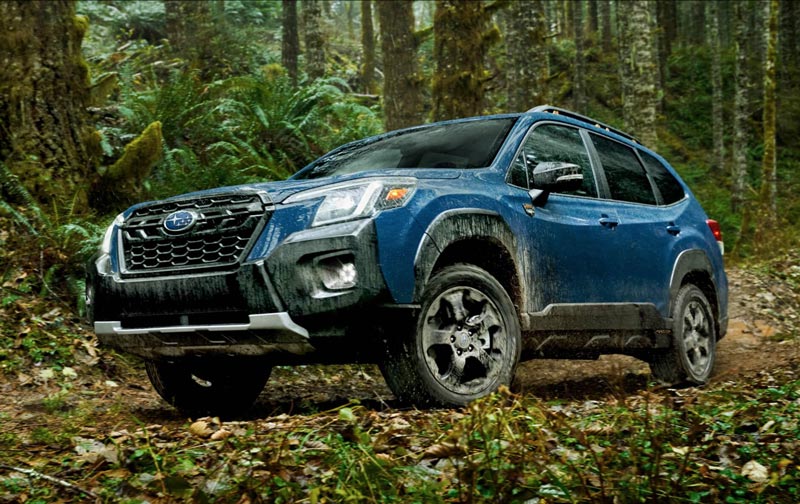 Subaru Forester Overall Score: 90
The Subaru Forester is a small SUV, and this vehicle is one of Consumer Report's top vehicles of 2022. This vehicle ranks 2nd place in the $25,000 - $35,000 SUV category. This vehicle got an overall score of 90 from Consumer Reports. 
What did they like about this vehicle? This vehicle has a good balance of efficiency, safety, and a spacious design for both cargo and passengers. This SUV also is known for its reliability overall because this vehicle will keep working for you. The 2022 Forester is also a very affordable option given all that this vehicle has to offer. 
The Subaru Forester has a 2.5-liter four-cylinder engine that gives you around 29 combined miles per gallon. This vehicle comes standard with all-wheel drive to give you capability to take on tougher road conditions. It also gives you the EyeSight suite of safety features standard, which includes a lot of technologies that can lessen the impact of collisions or stop them from happening in the first place. On the inside, this vehicle offers more cargo space than many of its competitors and still plenty of passenger space for everyone. It is a great vehicle overall, and deserving of the high ratings. 
Subaru Impreza Overall Score: 81
Another top-ranking vehicle for Subaru can be found in the sedan class. The Subaru Impreza is ranked first place by Consumer Reports in the $20,000 - $25,000 sedans category. The 2022 Impreza was given an overall score of 81. 
The 2022 Impreza is highly ranked because it offers a roomy interior and a very comfortable vehicle that is impressive, even when it is compared to some luxury vehicles. This vehicle also has plenty of user-friendly features, including tech features like an 8-inch touchscreen, Apple CarPlay, Android Auto, Bluetooth, and a driver information display. With its good driving capabilities and the Subaru EyeSight suite of safety features, this vehicle is a great sedan. It can be good for your morning commute or a longer road trip. 
Subaru Crosstrek Overall Score: 86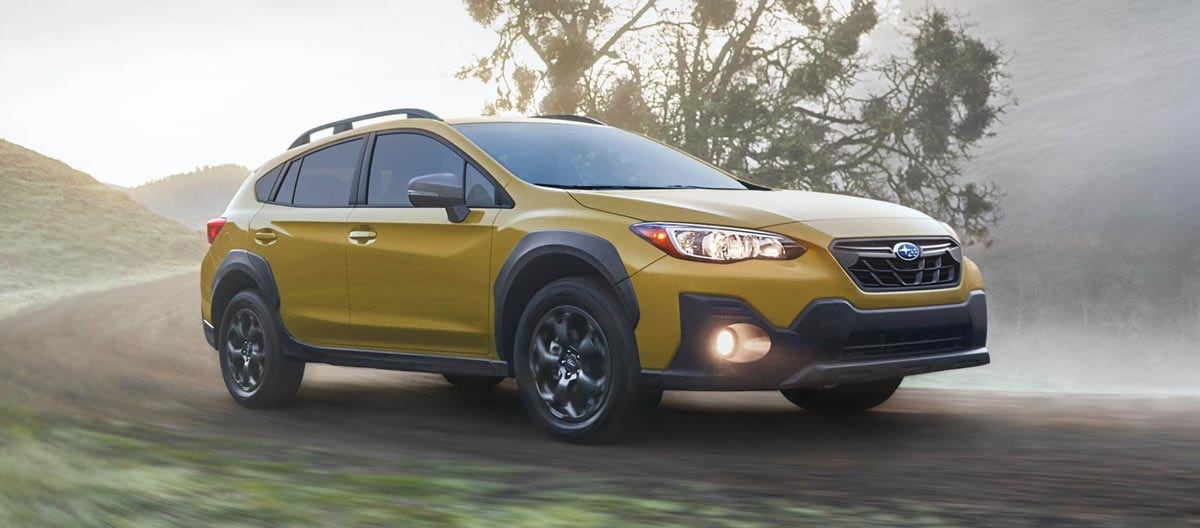 Next up is the Subaru Crosstrek. This vehicle was ranked first place in the $20,000 - $25,000 SUVs. Consumer Reports gave this vehicle an overall score of 86. 
The Subaru Crosstrek is not a very large vehicle, but it is big in terms of features and capability. This vehicle is not that much bigger than the Impreza discussed above, but as a crossover, this vehicle rides higher and has more cargo space for you than the Impreza. It shares the Impreza's comfortable interior and some of the great features, including safety features. 
When it comes to driving this vehicle, you have a standard 2.0-liter four-cylinder engine, but there is a 2.5-liter four-cylinder engine available to give you more power. The vehicle overall is built to give you a smooth riding experience, and you get good fuel economy in the 2022 Crosstrek. It is definitely a vehicle worth checking out. 
Subaru Legacy Overall Score: 87
The Subaru Legacy is tied for second place with the Honda Accord in the $25,000 - $35,000 car category. The 2022 Legacy has been given an overall score of 87. 
The 2022 Legacy has a lot going for it. It is affordable, reliable, comfortable, and just a mid-size sedan that you can count on. Another thing to like about the Subaru Legacy is that it offers all-wheel drive standard in its models. This is relatively unique for a mid-size car, but it is a Subaru vehicle, so it is known for its reliable performance and capability. 
The 2022 Legacy has two different engine options; the standard engine is a 182-horsepower 2.5-liter four-cylinder engine, but there is also a turbocharged 2.4-liter four-cylinder engine that gives you 260-horsepower. 
Subaru Outback Overall Score: 85
One last vehicle worth mentioning is the Subaru Outback. This vehicle is a popular choice for many looking into this brand, and it was ranked second place by Consumer Reports in the two row SUVs between $35,000 - $45,000. This vehicle had an overall score of 85. 
The Subaru Outback is a wagon that can be a great option in place of a more traditional SUV or crossover vehicle. This vehicle, like all Subaru vehicles, is comfortable, roomy, functional, with a good performance, and it is a vehicle you can count on. The Outback has standard all-wheel drive, and capable engine options for you with a standard 2.5-liter four-cylinder engine, as well as a turbocharged 2.4-liter four-cylinder engine available. This turbocharged engine can give you 260-horsepower for a more exciting performance. The 2022 Outback can also tow up to 3,500 pounds when it is properly equipped. 
Also, for 2022, the Subaru Outback added the Wilderness trim. This Wilderness trim is more off-road focused. It provides you with 9.5 inches of ground clearance, as well as an upgraded version of Subaru's X-mode traction control. This vehicle can help you take less-traveled paths and find some adventure. 
As you can see, Subaru as a brand has a lot going for it, and there are a lot of highly-rated Subaru vehicles worth checking out. Wondering which Subaru is the perfect vehicle for your next vehicle upgrade? Think about some of the things that are most important to you whether it is cargo space, engine capability, passenger space, or a little bit of everything. Asking yourself those types of questions can help you narrow down your vehicle choices. But, if you have any questions, you can reach out to us at Granite Subaru. Our Subaru experts would be happy to talk with you about your vehicle needs and get you going with a vehicle that fits with your life.