2022 WRX Trims and Package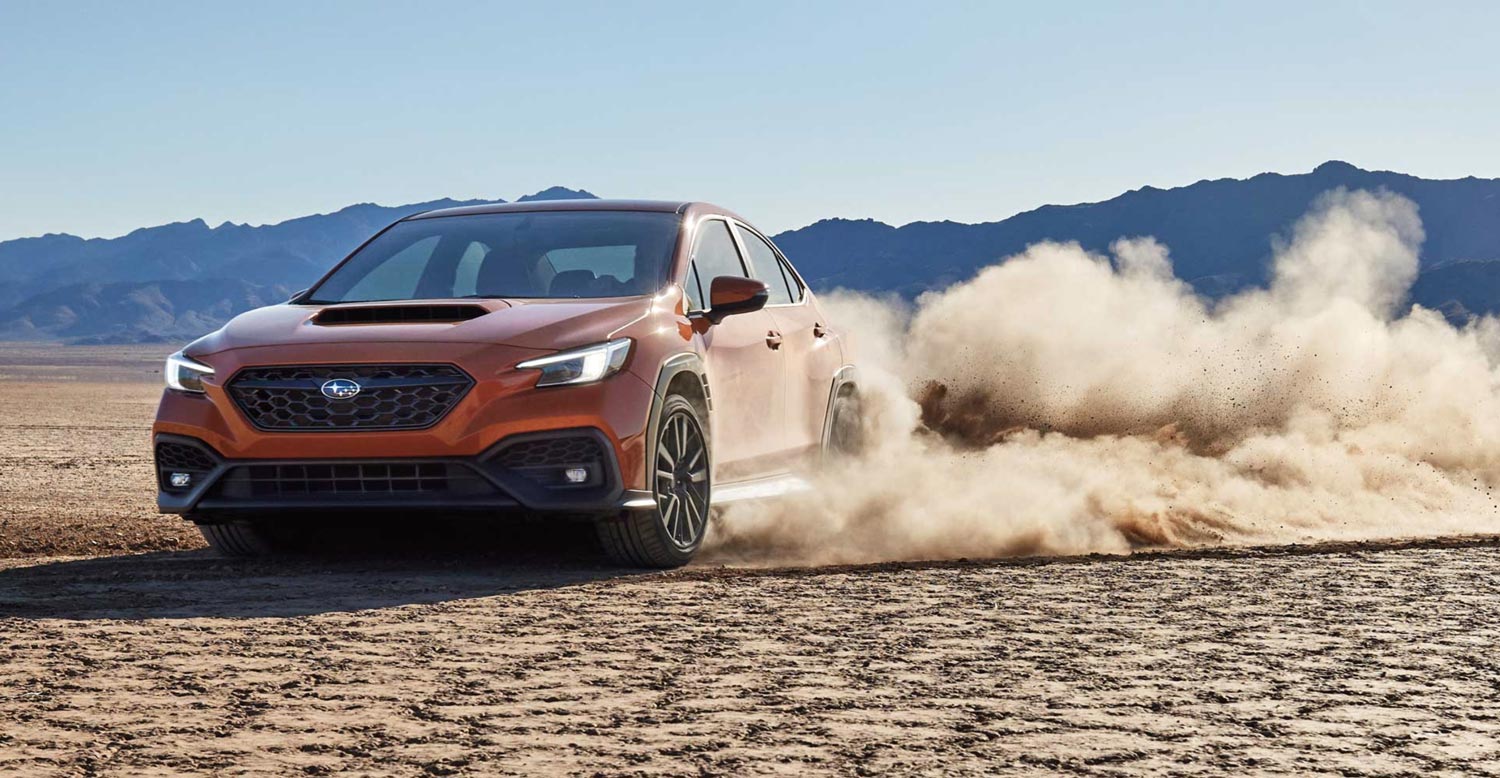 The Subaru WRX is an outstanding vehicle, but just because you narrowed down the vehicle you want doesn't mean you're done making decisions just yet. One of the most important decisions you need to make after deciding what vehicle you want is what trim level you want.
Each trim level offers different features, and the last thing you want is to pay for things you don't want or to miss things you actually wanted. That's why we came up with this guide to break down everything you need to know and help you get behind the wheel of your dream vehicle.
Trim Levels
The 2022 WRX comes in four different trim levels, and so you know exactly what you're getting and end up with the exact vehicle you want, we decided to highlight what each trim level is and what it offers here.
WRX
The WRX is the base trim level for the 2022 WRX, but that doesn't mean it doesn't come with tons of great features. For starters, all-wheel-drive is standard, as are other performance features like active torque vectoring, vehicle dynamics control, and a traction control system.
But there are plenty of luxury features that come standard with the WRX too. These features include auto-on/off headlights, dual front USB inputs, a 12-volt power outlet in the center console, and a 7-inch multimedia display.
Of course, it's loaded with safety features too, and these include brake assist, a rear-view camera, and even high beam assist.
You can also choose to upgrade and get EyeSight Driver Assist technologies and the Subaru Performance Transmission if you want those features.
WRX Premium
The WRX Premium is the next trim level you can get with the WRX. It comes with everything that the base level WRX comes with and then some.
You get an upgraded rack and pinion, 18" wheels instead of 17" wheels, LED fog lights, a trunk spoiler, heated side mirrors, heated front seats, keyless entry, dual rear USB inputs, a rear center armrest, vanity mirrors on the front sun visors, a dual-zone climate control system, and an upgraded 11.6-inch multimedia system.
It's also the first trim package that provides Starlink Safety and Security, which has an automatic collision notification system, enhanced roadside assistance, and a stolen vehicle recovery system.
These are tons of standard upgrades, but you also now have the ability to upgrade the sound system to an 11-speaker Harman Kardon system and get a power moonroof.
That's a ton of upgraded features for the WRX Premium, and it makes for a strong case to upgrade from the base level package.
WRX Limited
With everything that the WRX Premium has, it might be a challenge to see what else they can do to entice you to the WRX Limited. But Subaru finds a way by including tons of extra features with the WRX Limited.
The WRX Limited comes with everything the Premium offers and then some. The power moonroof and 11 speaker Harman Kardon premium audio system are now standard for starters.
Not only that but you get LED steering responsive headlights, integrated turn signals on the side mirrors, a 10-way power-adjustable driver's seat, Ultrasuede-trimmed upholstery, and an 11.6-inch navigation system.
Furthermore, it's the first trim level that includes blind-spot monitoring with rear cross-traffic alert. This is a great safety feature that keeps an eye out for you and does a great job of reducing the chances of getting into an accident when you're trying to merge lanes, and someone is hanging out in your blind spot.
WRX GT
The WRX GT is the top trim level for the 2022 WRX, and it comes with everything the WRX Limited has and then some. For starters, it's the only trim level where you get the Recaro performance-design front seats.
However, it's the features that go from optional to standard that really make the WRX GT stand out from the other trim levels.
The Subaru Performance Transmission is now standard, as is the EyeSight Driver Assist Technology. This feature monitors traffic movement for you, optimizes cruise control to keep up with traffic around you, and it warns you if you start to depart your lane.
Not only that, but it also comes with a pre-collision braking system that can help you avoid a frontal impact if you're not paying as much attention as you should.
Not only does this pre-collision braking work when you're in drive, but the WRX GT is the first trim level where it's a standard feature for when you're in reverse too. It's everything the WRX has to offer, all in one great, fully-loaded vehicle.
Package Options
When it comes to package options, the 2022 WRX doesn't have a ton available. In fact, the only package upgrade they offer is with the WRX Premium trim package. The package allows you to upgrade to the Harmon Kardon Premium Audio System and it gives you a power moonroof.
However, while this is the only "package" you can upgrade with, you can upgrade a litany of other features on different WRX options.
For instance, every trim level allows you to upgrade to the Subaru Performance Transmission, the EyeSight Driver Assist Technology, and so much more. You just get to pick what you want and don't have to worry about bundling in other features that you don't really care about and end up spending more.
Final Thoughts
The Subaru WRX is a great vehicle no matter what trim level you go with. They're fun to drive, and come packed with standard features like all-wheel-drive and active torque vectoring that makes them fun to drive.
So, do you know what Subaru WRX you want, or do you still have some unanswered questions about what each trim level does and doesn't offer? The experts at Granite Subaru would love to help you out. Whether it's just answering a few questions for you or getting you behind the wheel to test drive one, they'll love to help you out!