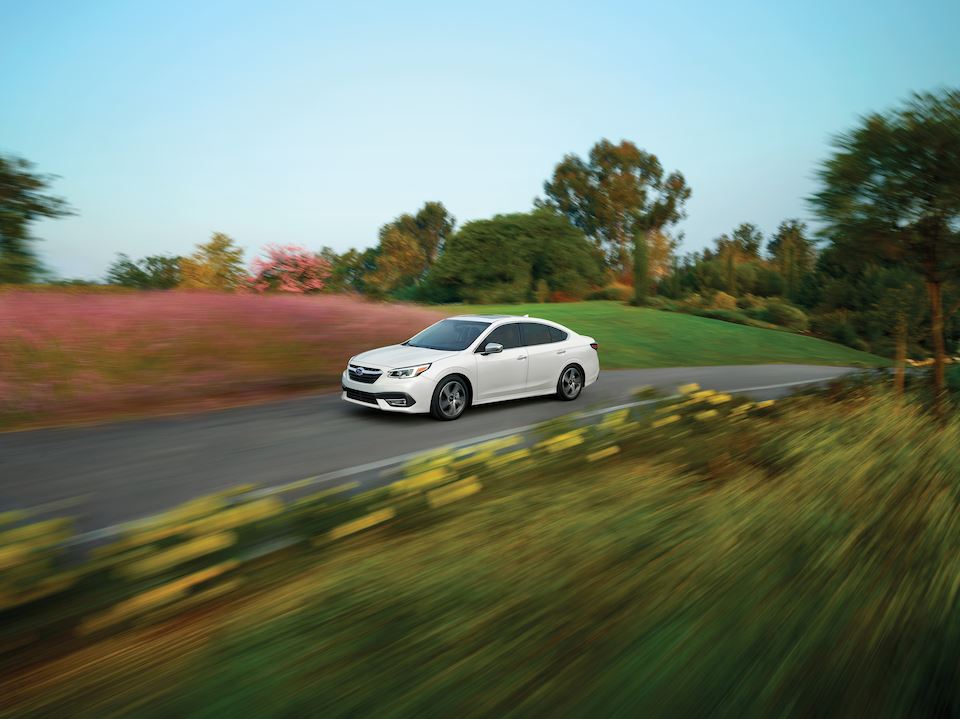 Comfort, Convenience, and All-Weather Capabilities: Delivered Via the Subaru Legacy
The newest installment of the Subaru Legacy combines Subaru's powerful SUV design choices with impressive sedan aesthetics and efficiency. It prides itself on providing the quietest ride of all the previous Subaru Legacy models, and its upgraded SUBARU BOXER engine (a hallmark of Subaru vehicles), adds extra power and fuel efficiency that isn't found in other vehicles. If you're looking for a car to take you around Hudson and Nashua, NH, the new Subaru Legacy is a good place to start looking.
Technology Features and Performance Specifications
One of the most impressive features of the Subaru Legacy is its range, which results from its combined fuel tank capacity and fuel efficiency. Under testing conditions, it can run nearly 650 miles on the highway with a single tank. It has a fuel capacity of 18.5 gallons and boasts 35 MPG on the highway. Other trims and engine configurations are available. They can slightly alter the ratio of horsepower to fuel efficiency depending on your individual needs. The base model of the 2020 Subaru Legacy can provide nearly 180 horsepower.
Its eight-speed transmission can also make your ride smoother and quieter than ever before. Using the Lineartronic CVT, or continuously variable transmission, the 2020 Subaru legacy can shift up and down almost silently and without causing any vibrations in the vehicle. Some customers prefer the CVT over a standard automatic transmission. This is because of the internal design that goes into the transmission system. Rather than having a set of gears that the vehicle can switch between, the speed and the gear ratio of the engine are determined by an internal belt and pulley system. This transmission has been reported to be so smooth that people are startled by how seamlessly the engine can switch between gears when accelerating or climbing a hill. Furthermore, CVT systems can also increase the overall fuel economy of your vehicle.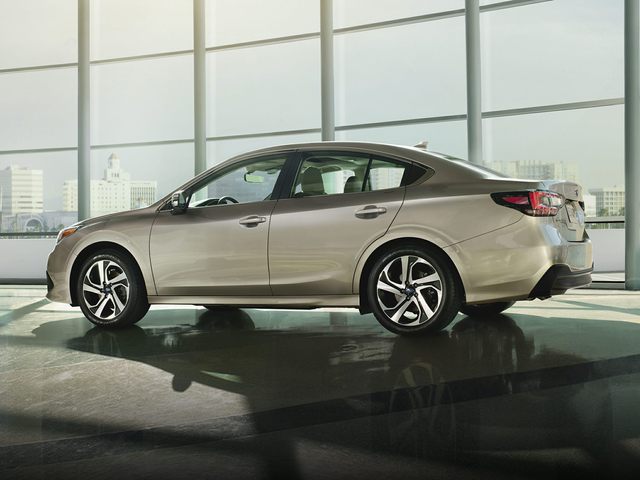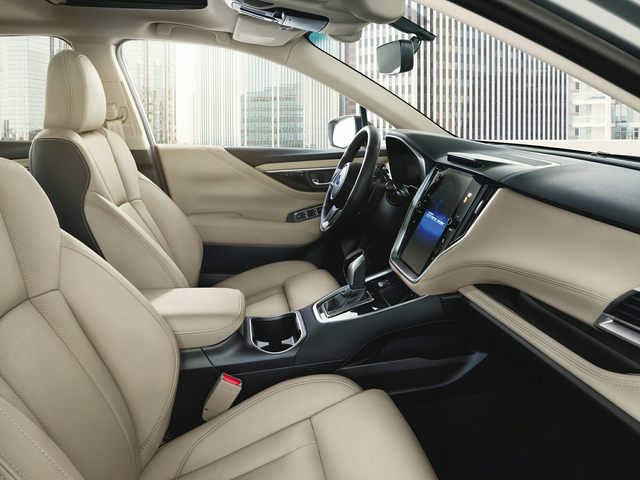 Finally, the boxer engine in this vehicle does a lot of work to make this a great car to drive around Londonderry, NH and Chelmsford, MA. This engine is designed to be wide instead of tall. This means that the car can ride closer to the ground and have a lower center of gravity. Ultimately, this makes the car more difficult to roll in case you hit a turn too fast. It also works to improve the overall turn radius of the vehicle.
Comfort and Safety Features
The Subaru legacy didn't just stop at engine technology. They also worked to craft an interior experience that's competitive with other luxury sedans. With a heated steering wheel, heated front seats, and even heated rear seats, everybody is going to be comfortable in the wintertime if they're riding in a Subaru model.
The safety technology that this vehicle includes is the most impressive. Subaru EyeSight technology comes standard on this vehicle. This means that the Legacy will automatically have a whole suite of options available to help you drive safely. It can essentially serve as a copilot while you're traveling. It can dynamically adjust your cruise control, it includes lane-keeping systems, and it can even apply your brakes early if it notices an impending crash before you do. A novel feature in this vehicle is the Distraction Mitigation system from Subaru. This can alert you if it notices you becoming sleepy or tired, and it can help you focus your attention where it's needed. It can also remember different drivers that have used your car and adjust the settings accordingly.
We can only write so much here, but there's a whole lot more about the Subaru Legacy that we'd love to tell you about at Granite Subaru. If you're just curious or would like to take a test drive, please don't hesitate to stop by or give us a call. We'll be happy to chat about the many featured new vehicles we have here and our various promotions. We look forward to hearing from you soon.